ARSENAL CRITICISM IS ALWAYS EXCESSIVE - WENGER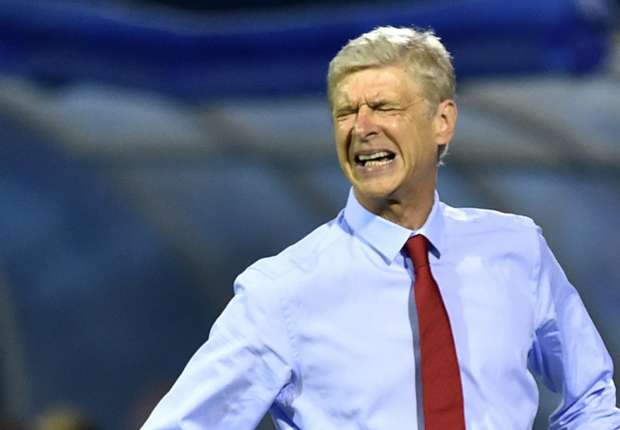 The Frenchman hit back at the club's doubters
following their stunning win against Manchester
United, and hailed Theo Walcott for his match-
winning performance.
Arsene Wenger issued a riposte after Arsenal's
3-0 victory against Manchester United on
Sunday, saying criticism of his side is always
excessive.
There had been doubts about the Gunners' title
credentials heading into the match but they
were silenced following a masterful
performance in which an Alexis Sanchez brace
either side of Mesut Ozil's had the hosts
coasting within the first 20 minutes.
And Wenger believes the commanding nature of
the win exposes how fickle criticism of his side
has been - particularly now that they are only
two points behind leaders Manchester City at
the summit.
"To win in a big game is always a statement
and we are in it. We are second, two points off
the top," the Frenchman told reporters after the
match.
"It's [criticism] always excessive, we've played
some great games, we've won four away
games. I have managed many teams and never
one has played at the same level from the first
game to the last.
"It's desire, focus, subsconsciously we turn up
in the Champions League maybe and in the
Premier League we are on our toes and maybe
that's where we must step up. We won't have
that problem against Bayern, of course.
"Let's not forget we beat Leicester 5-2 last
week, we missed our opportunity in midweek,
but we are on a good run in the Premier
League. We lost on Tuesday and the
performance was not disciplined enough. We
acknowledged that and responded today.
"We were good against Manchester United
because we decided to start strong, to press
high, to win balls and get quickly into transition
and when we do that well we know we can
score goals. After that we were disciplined and
focused to defend well together."
Wenger singled out Theo Walcott for special
praise after he laid on two assists and proved a
constant threat, while confirming Alexis picked
up a groin strain, although he reassured it was
not that serious.
"I must say Walcott was hugely committed and
convincing," he continued. "I like to praise
strikers when they don't score too. He gave
assists and he showed he can fight as well - he
is improving as a centre forward in some
aspects of his game.
"He [Sanchez] has a little groin problem. You
cannot stop him from going to chile. He loves so
much to play for his country and they play
against Brazil and Peru. he won't want to miss
that. I hope he will come back in good shape."
Finally, Wenger paid tribute to former Liverpool
counterpart Brendan Rodgers, who received the
axe following their 1-1 draw at Everton in the
Merseyside derby earlier on Sunday.
"I'm always sad when that happens. I think he's
a quality manager. The pressure is always
intense on managers," he concluded.
"I think he was very unlucky not to win the
Premier League - he was the closest of all the
managers that have worked for the club. I wish
him good luck, and I'm sure he will find a job
again."
Related Article
Comment
.....................
Please
LOGIN
or
REGISTER
To Gain Full Access To This Article
---
Wapbaze is an Entertainment website that deals in uploding of music tracks of any kind and letting her users download them in Mp3 formats of high quality. Wapbaze.com is the main website, Wapbaze.com/music/ is the folder for latest songs, wapbaze.com/movies/ is for mp4 movies updates so as wapbaze.com/videos/ is for 3gp music videos updates and wapbaze.com/forum/ is for latest gist, news, health and tech updates.
---