11-year-old Boy Kills Himself After His Girlfriend Faked Her Own Suicide In A Social Media Prank
An 11-year-old boy, Tysen Benz, has left his family in grief after he reportedly killed himself, in a horrific social media prank where his 13-year-old girlfriend faked her own death.
According to the boy's mum, Katrina Goss, Tysen died in a hospital on Tuesday after he was found hanged almost a month ago.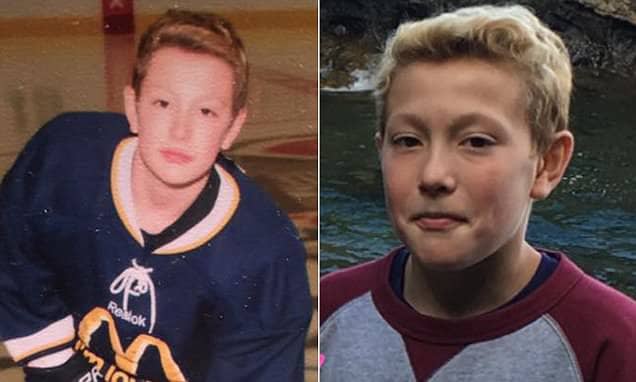 It was gathered that Tysen's girlfriend, who he began dating secretly after buying a new phone without his mum's knowledge, co-ordinated her fake death as a stunt with her friends.
Mrs Goss said the unnamed girl should be held legally responsible. She had
made it look like she had killed herself, the mum said, and used other friends and their social media accounts to make it look like she killed herself. "So, he believed her and said, 'I'm going to kill myself,'" she reportedly said. .
"I feel like, yeah, they're young and all that, but I feel like when you're 13, you're completely knowledgeable of your choices and you know right from wrong, I do feel like she took advantage of a younger boy to control and manipulate him."
The death occurred in Ann Arbor, Michigan, USA, on Tuesday after his attempt to take his own life on March 14, the New York Post reports.
Related Article
Comment
.....................
Please
LOGIN
or
REGISTER
To Gain Full Access To This Article
---
Wapbaze is an Entertainment website that deals in uploding of music tracks of any kind and letting her users download them in Mp3 formats of high quality. Wapbaze.com is the main website, Wapbaze.com/music/ is the folder for latest songs, wapbaze.com/movies/ is for mp4 movies updates so as wapbaze.com/videos/ is for 3gp music videos updates and wapbaze.com/forum/ is for latest gist, news, health and tech updates.
---